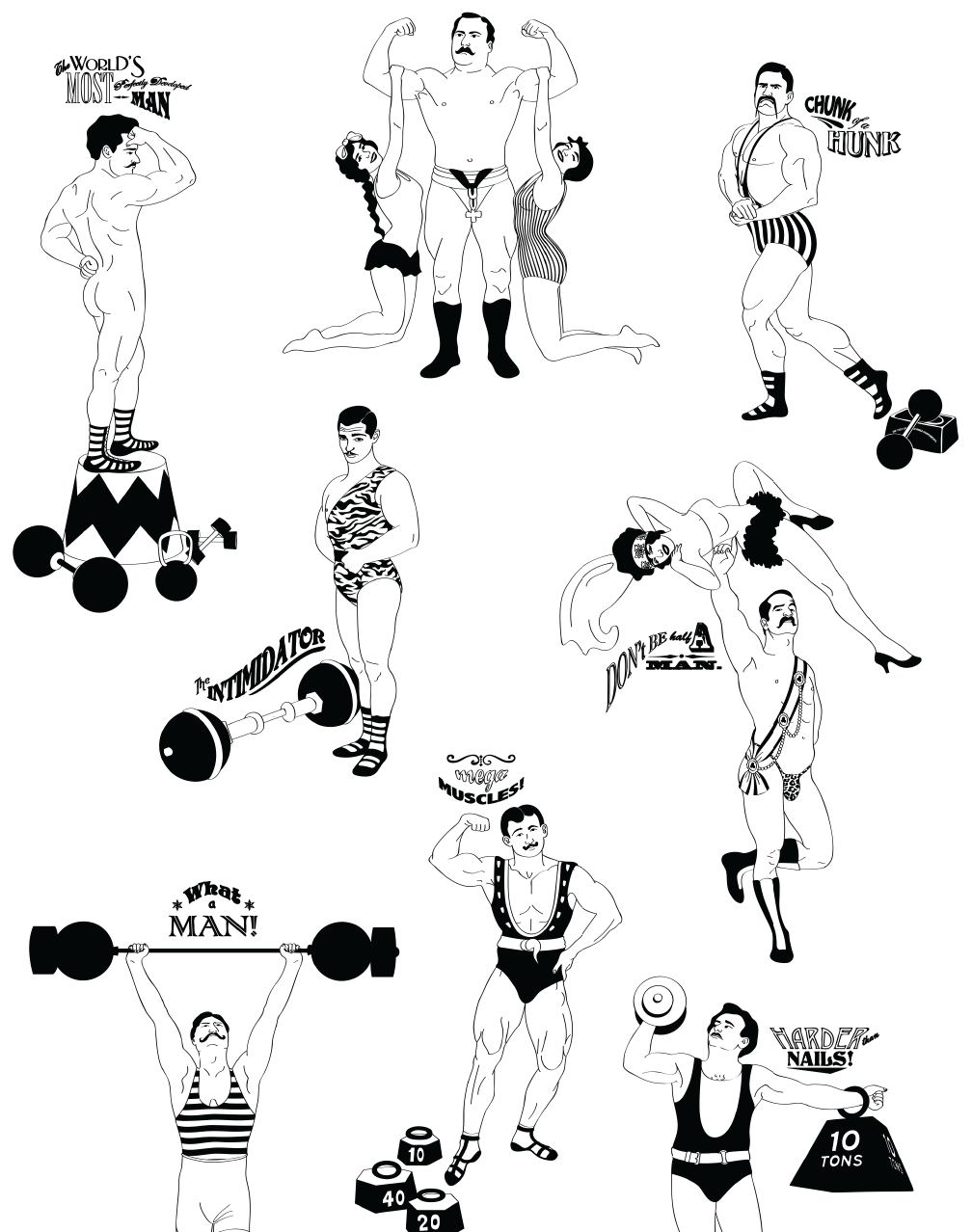 Strong Man, Black and White
---
Overview
Like your men muscly and mustachioed? Well then, do we have a treat for you! Featuring well built gentlemen from a bygone era, our Strongman wallpaper captures these comical posers perfectly.
This design is available in both Color and Black & White.
Measurements
• Each roll is 20.5" wide x 11 yards long
• Repeat: 20.5", Straight, Drop or Random

Additional Notes
• Printed to order, 4-6 week lead time. 
• Smooth Coated 180gsm Non Woven Paper 
• Made in the UK.
Color Description
Black illustration on white background
Additional Info
Read more about the artist, Dupenny, here.