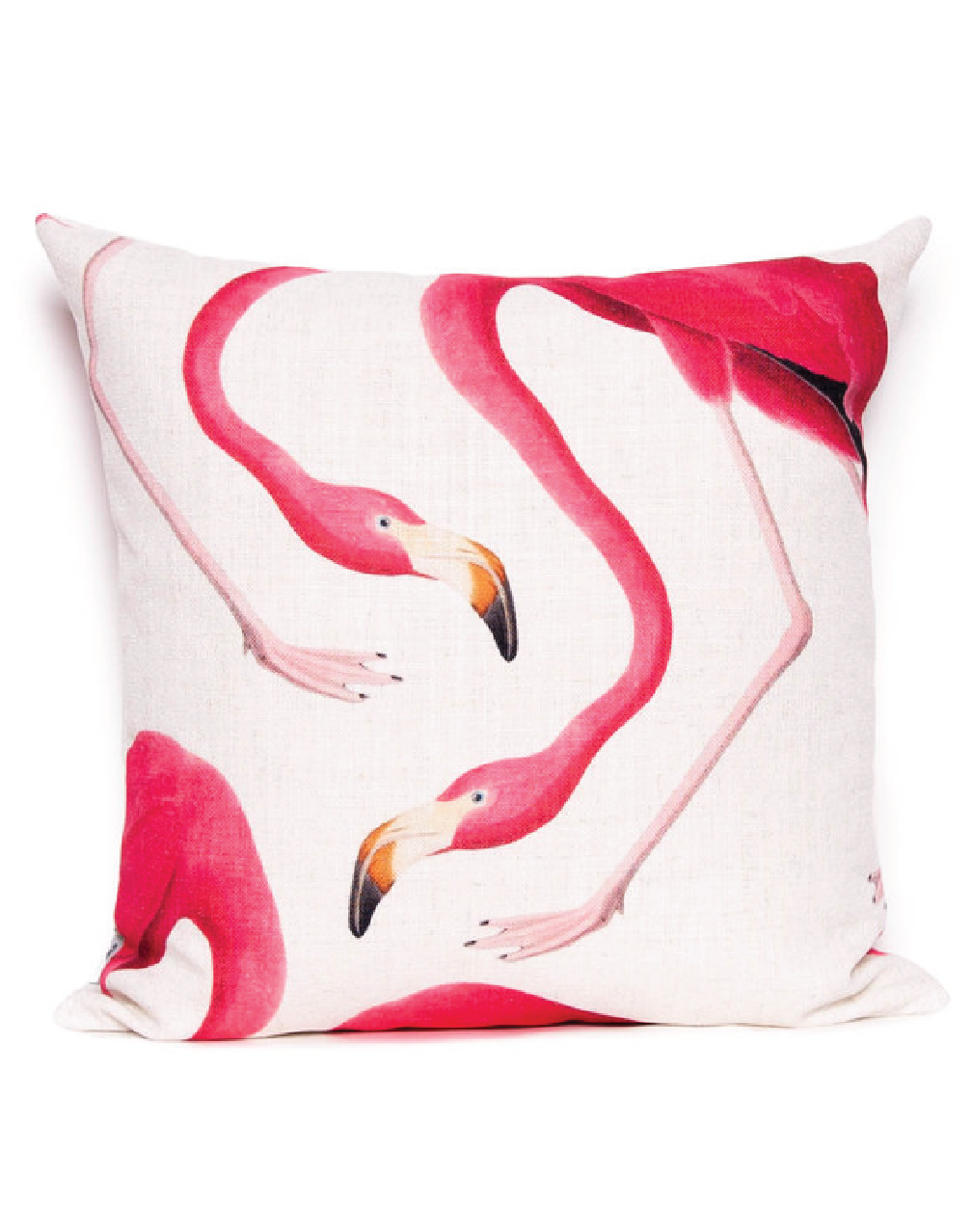 Sparkk Flamingo, Original
---
Overview
John James Audobon is considered one of the finest ornithologists in history. His flamingo caught our eye and we hope it does yours too! It's one our biggest sellers and we LOVE it here in the studio!
This colorway is in the actual colors of the original print by James Audobon, on a natural background.
Measurements
• 19.7"x19.7", insert not included
Additional Notes
• 92% Polyester 8% Linen
• The look and feel of linen upholstery with the performance and durability of polyester. Washable and 50,000 martindale rubs.
• Made in Australia
Color Description
Pink illustration on neutral background. 
***ALL SALES FINAL***