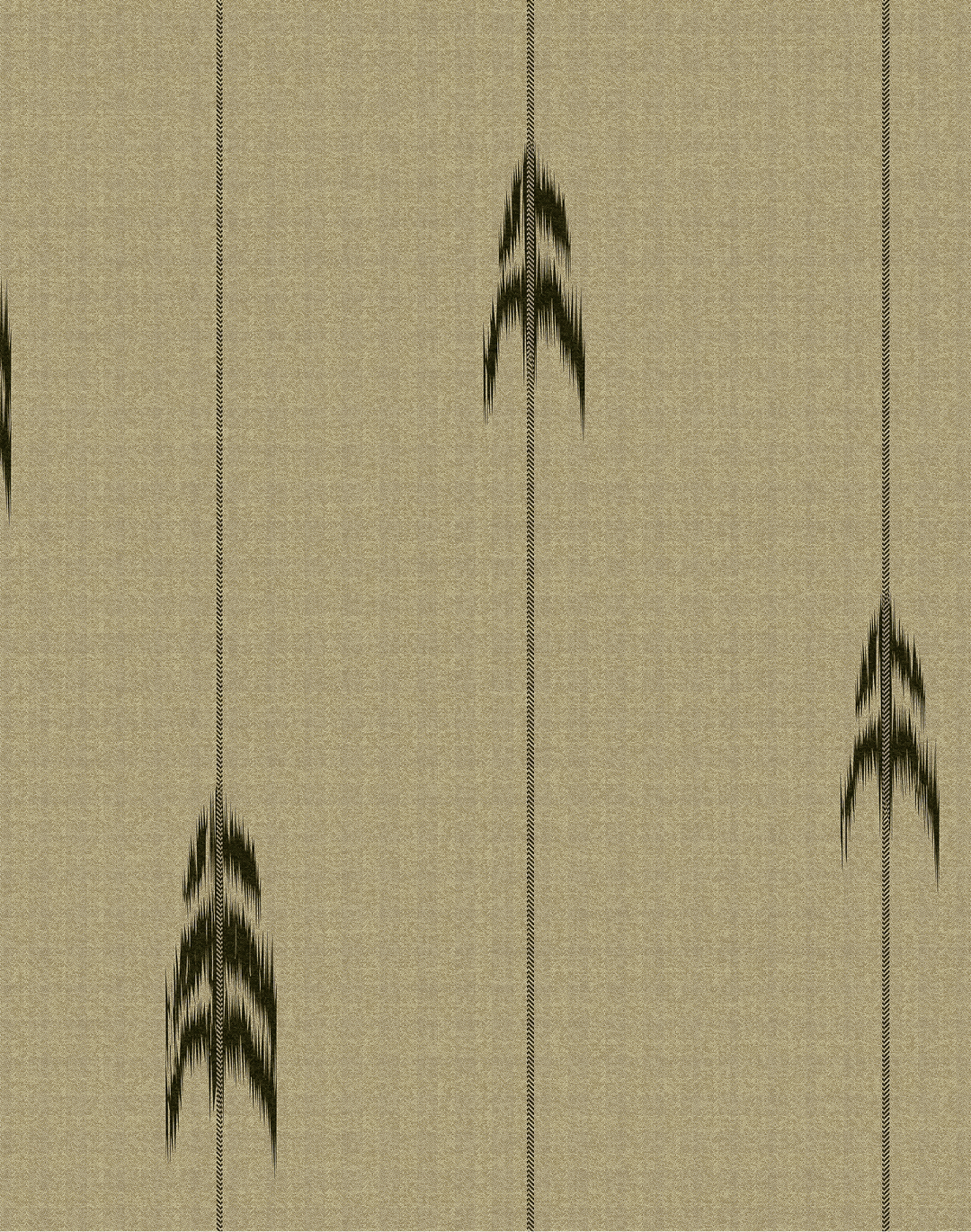 Fir Pattern
---
Overview
Smart, simple, yet oh so effective, this complementary wallpaper combines the purity of a pinstripe with a pared-back fir tree motif. Available in inverted green and cream colourways, the result is an uncomplicated but sophisticated design that is easy to use with a host of fabrics and papers.

Measurements
• Each roll is 20.5" x 393.7"
• Repeat: W 20.5" x L 20.5"
Additional Notes
• Printed to order, 2-3 week lead time. 
• Non-woven material.
• Paste the wall material
• The inks used for printing are certified Nordic Swan environmental management standards. Our inks are odorless, with high durability, all waste is disposed of responsibly. The natural fibers used in the manufacture of wallpaper from managed forests and operated in a sustainable manner.
Color Description
Multicolored illustrations on a taupe background
Additional Info
MINDTHEGAP is a designer of luxury graphic wall coverings. Born from the desire to create something different, MINDTHEGAP is a hybrid concept that proposes eclectic collections and unique designs with a strong identity. They do not believe in a single style and try to combine a variety of different elements in order to create something new and unseen. Playing with old photos and drawings that mix ancient with contemporary illustrations and contemporary patterns, reinventing everything old to create objects and fabulous designs.
We are fascinated by everything around us, every little thing that with a little imagination can turn into a fascinating story. We are creators of beauty and try to translate dreams and ideas into designs and objects that make life more enjoyable. We are a young and creative, with a common desire: to create things to be proud of.

Always behind the success stories are people. People who have the courage to express their dreams, people who are no barriers or limits imposed. We who believe in the power of the imagination and we are convinced that diversity is what helps us to be more beautiful.