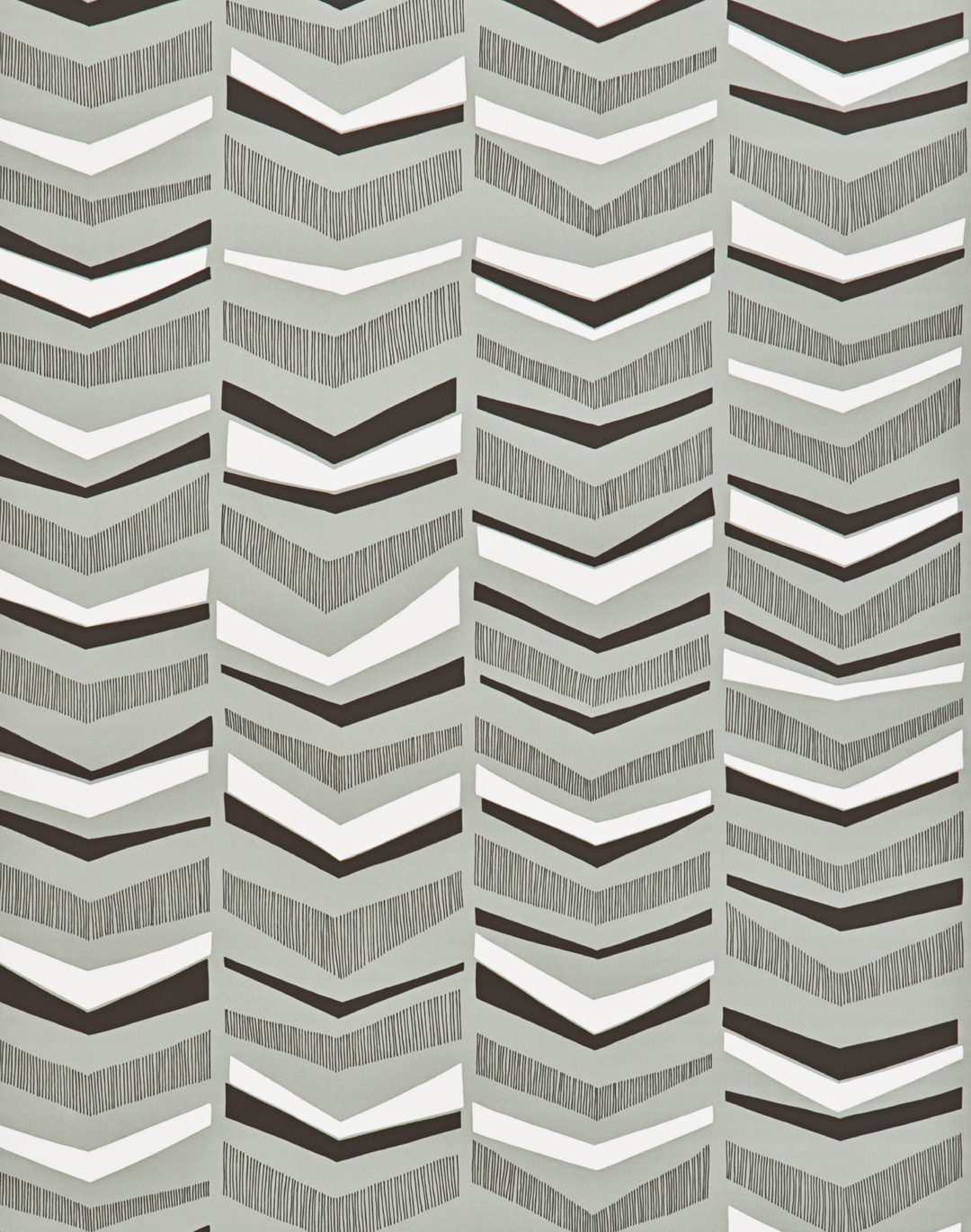 Chevron, Greystone
---
Overview
An expressive graphic design. All of our prints were originally drawn by hand and developed in our own studio.
Measurements
• Each roll is 20.5" wide x 11 yards long
• Repeat: 20.5"
Additional Notes
• 2-3 week lead time. 
• This is a 'traditional' type wallpaper which is highly durable and is hung using the standard method of pasting the paper. The wallpaper can be cleaned with a damp sponge or cloth. 
• This wallpaper is printed with organic pigment ink, which is non-toxic, free of heavy metals and classed as non-carcinogenic.
• PEFC certified & Printed in the UK
Color Description
Black and white illustration on grey background
Additional Info
Read more about the artist, MissPrint, here.