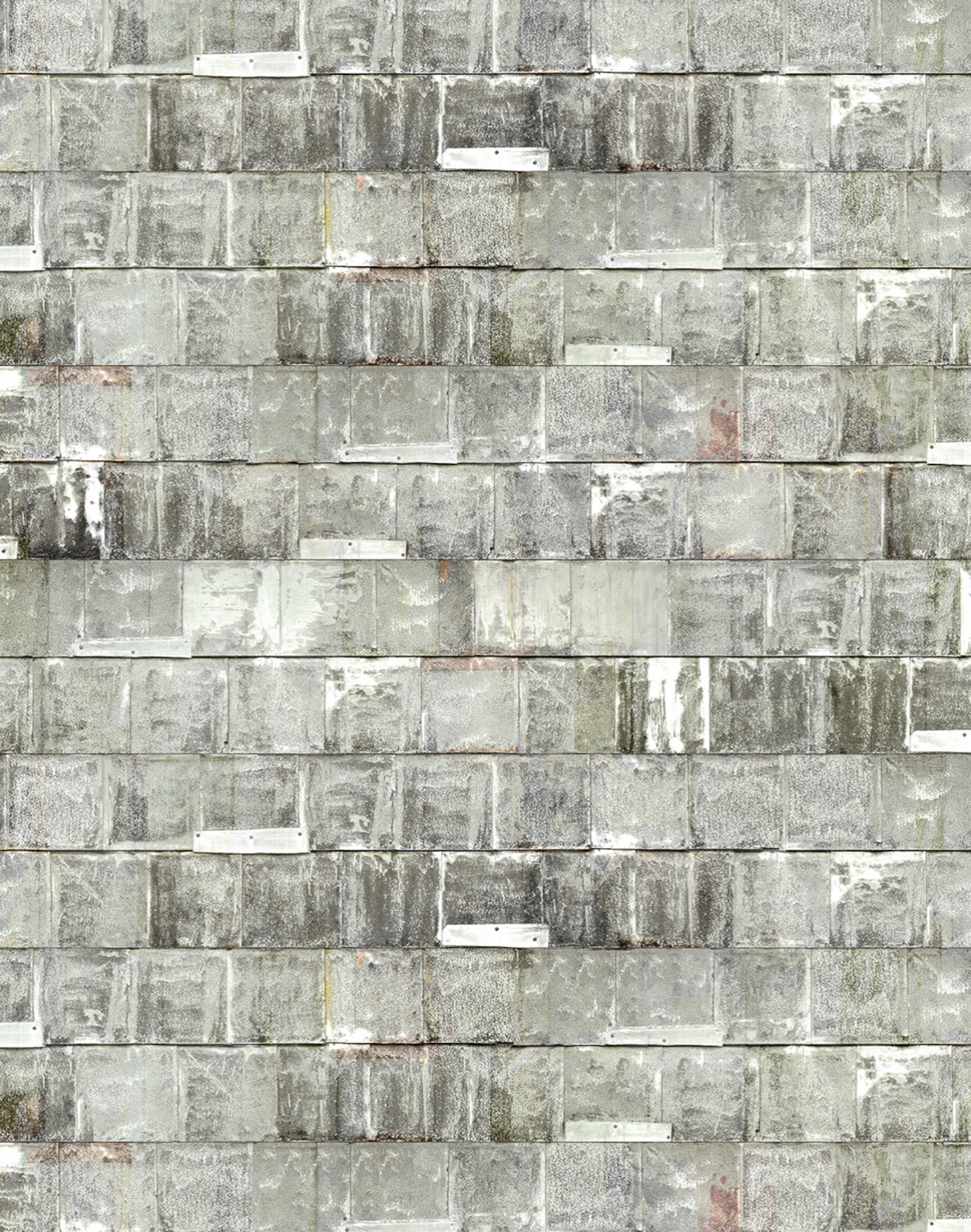 PHE20, Rusted Metal White by Piet Hein Eek
---
Overview
Dutch designer, Piet Hein Eek is internationally renowned for his designs using reclaimed materials. His final exam piece at the Academy for Industrial Design in Eindhoven was constructed from reclaimed wood. It caused a stir in the world of the then dominant Italian design by going against the conventions of mass production and became the inspiration for his famous SCRAPWOOD wallpaper. Piet Hein Eek has continued in his work to elevate everyday, ordinary materials into desirable design elements and to give a new lease of life to the discarded and often overlooked.
Measurements
• Each panel is L 393.7" x W 19"
• Repeat: none
Additional Notes
• 1-2 week lead time  
• Heavy-duty wallpaper with paper top-layer and non-woven backing. Glue is applied to wall
• Fire rating USA ASTM E 84-10 EU B-s1
Color Description
Black, grey, and white illustration
Additional Info
Read more about NLXL, here.