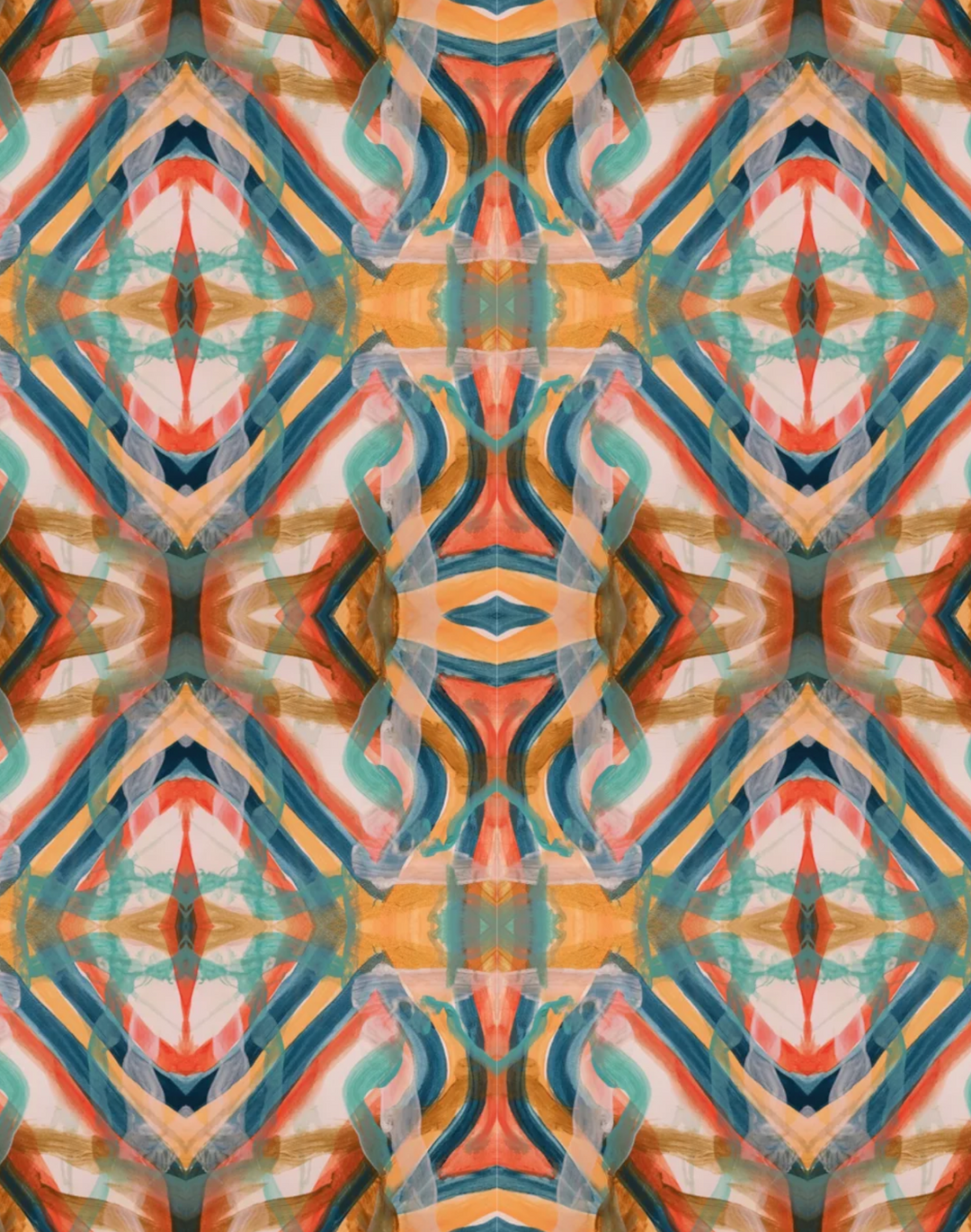 AL 7000-3
---
Overview
Pre-pasted, removable wallpaper created from sections of Ashley Lasseigne's artwork and illustrations.
Measurements
• Each roll is available in 3 lengths: 2'x10', 2'x12', 2'x15'
• Repeat: 12"
Additional Notes
• Printed to order, 2-3 week lead time. 
• PVC-free paper, durable, wipeable, eco-friendly and class A fire rated.
• Made in the USA
Color Description
Multi colored illustration
Additional Info
As a child, Ashley Lasseigne was a one of those kids that had a ton of energy and never enough time to expel it.
If she wasn't dancing across the aisles of the local grocery store or doing cartwheels out on the family property, she was making art. She used whatever she could get her hands on to create - whether it was interesting colors or unique textures.
Fast-forward to today and not much has changed. In 2003, after four years of studying fine arts, she started a decorative painting business where she created murals and unique wall treatments. This led her to her passion project, creating and producing beautiful wallpapers and fabrics from her artwork and illustrations.