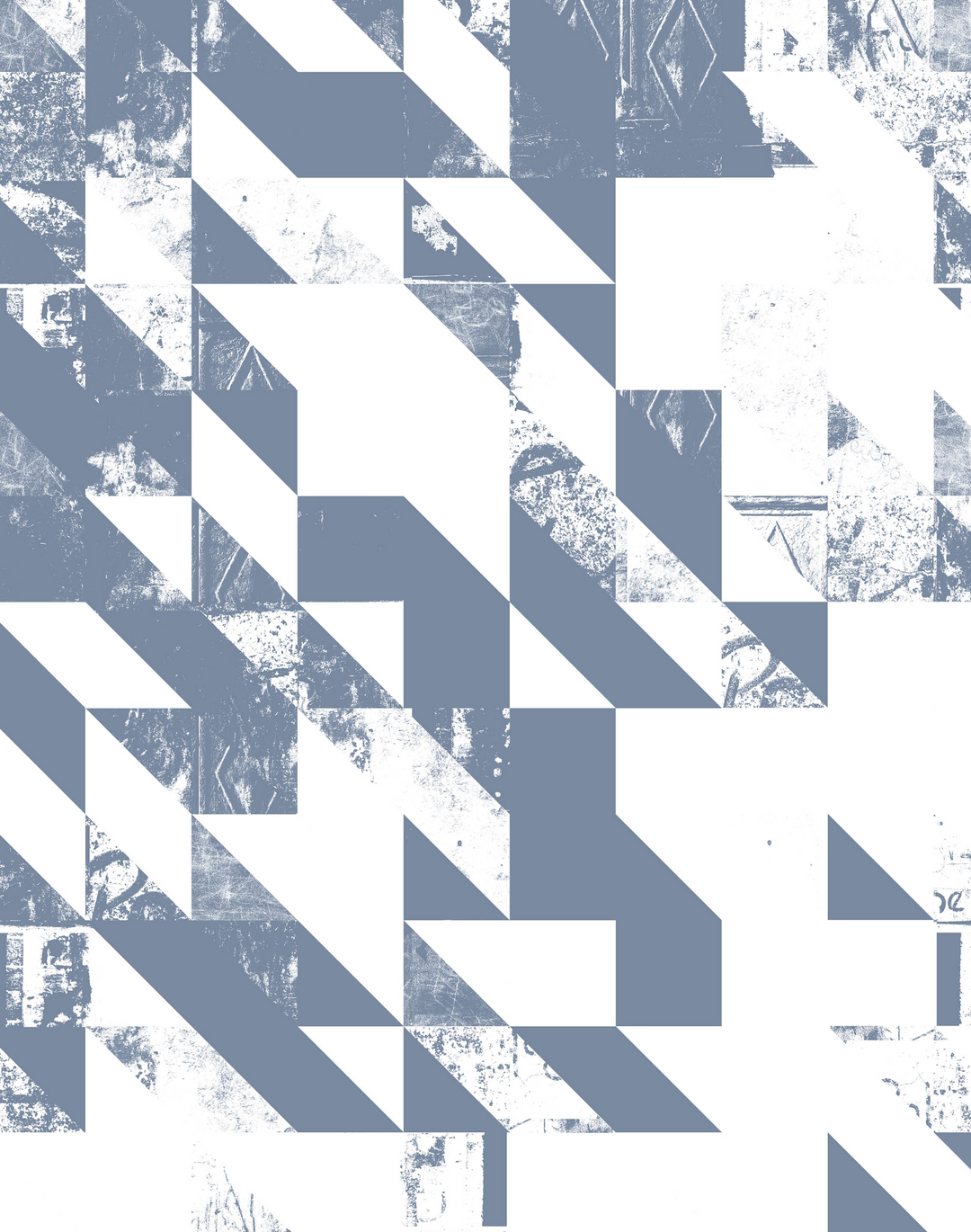 Disintegration, Blue and White
---
Overview
Disintegration—named after an album by The Cure—is a collage of photographs taken during days of walking through the streets of Havana, arranged in and filled with textures that are dissolving and reemerging in triangular forms. Merenda loved the way people used what they had to create patterns in Havana's architecture. By using pieces of broken tile and plaster—and recycling what was around them—people created compositions of playful colors that work off of one another, creating vibrant mosaics.

Measurements
• Each roll is 52" wide, available in 3 lengths: 9', 10'6", or 12' (54" wide untrimmed rolls)
• Repeat: 104" wide by 127" long, straight match pattern (can be hung randomly if preferred)
Additional Notes
• Digitally printed to order, 2-3 week lead time. 
• Eco Smooth Unpasted 
• Made in the USA
Color Description
Multi colored illustration
Additional Info
Merenda Wallpaper designs beautiful, sometimes quirky, wallpaper inspired by nature, sensuality, and the urban environment. We strive to create walls that speak for you—telling your unique story in every room. Our eco-friendly wall coverings are digitally printed in-house, ensuring the highest quality from start to finish. Sarah Merenda founded Merenda Wallpaper in 2006. As a master wallpaper installer with 25 years experience, Sarah brings her unique perspective and knowledge of installation to her design process. This expertise allows her to take real-life considerations of how scale and design merge together in any given space.