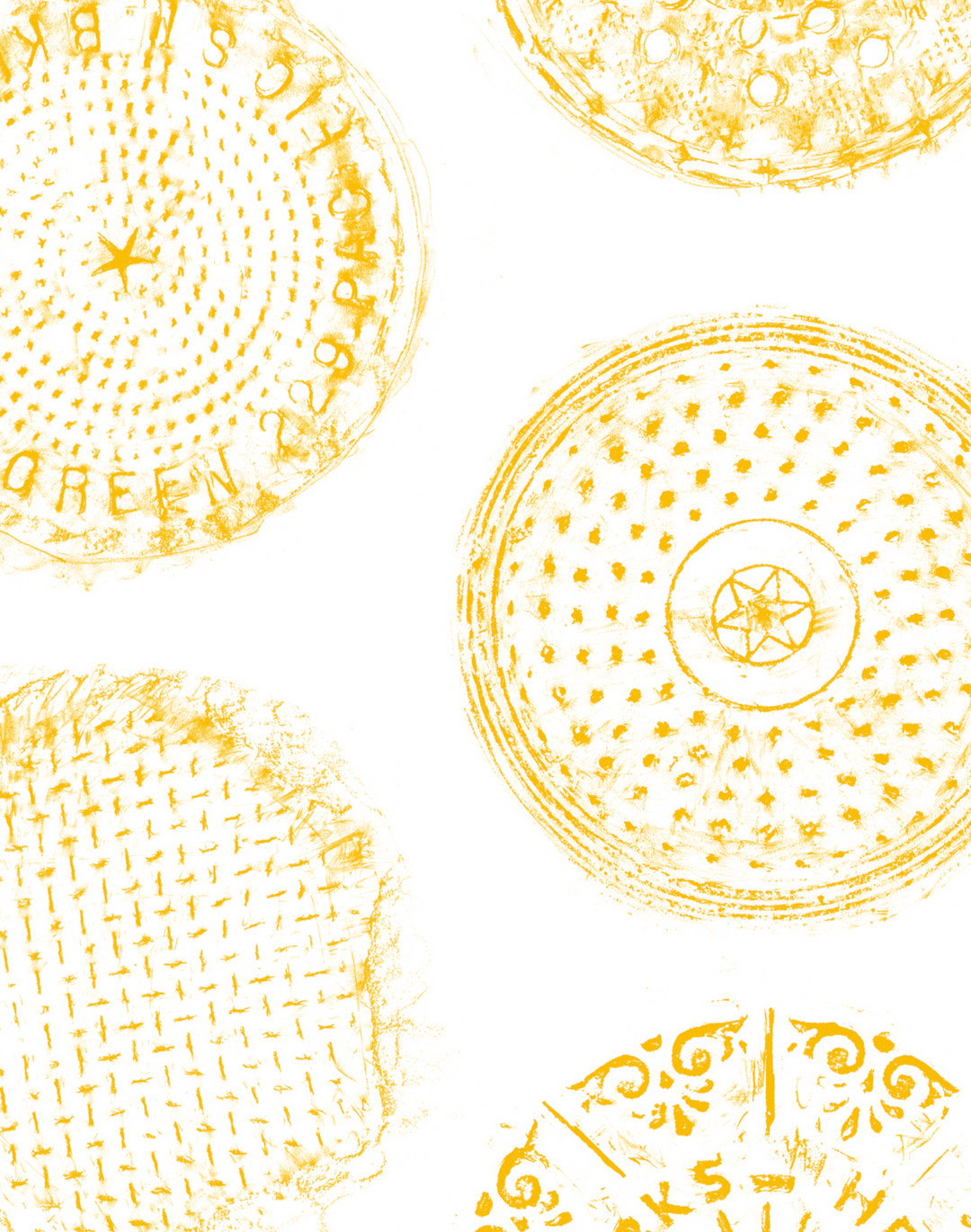 Brooklyn Manhole, Yellow on White
---
Overview
While most people walk over manholes every day without a second glance, they have captivated Merenda for a long time. An addition to the NYC Manhole collection, Brooklyn Manhole was created from rubbings of manhole covers in Brooklyn.

Measurements
• Each roll is 40" wide, available in 3 lengths: 9', 10'6", or 12' (54" wide untrimmed rolls)
• Repeat: 40" wide by 64" long, Straight 1/3 step repeat (pattern match at 21.3") 
Additional Notes
• Digitally printed to order, 2-3 week lead time. 
• Eco Smooth Unpasted 
• Made in the USA
Color Description
Multi colored illustration
Additional Info
Merenda Wallpaper designs beautiful, sometimes quirky, wallpaper inspired by nature, sensuality, and the urban environment. We strive to create walls that speak for you—telling your unique story in every room. Our eco-friendly wall coverings are digitally printed in-house, ensuring the highest quality from start to finish. Sarah Merenda founded Merenda Wallpaper in 2006. As a master wallpaper installer with 25 years experience, Sarah brings her unique perspective and knowledge of installation to her design process. This expertise allows her to take real-life considerations of how scale and design merge together in any given space.