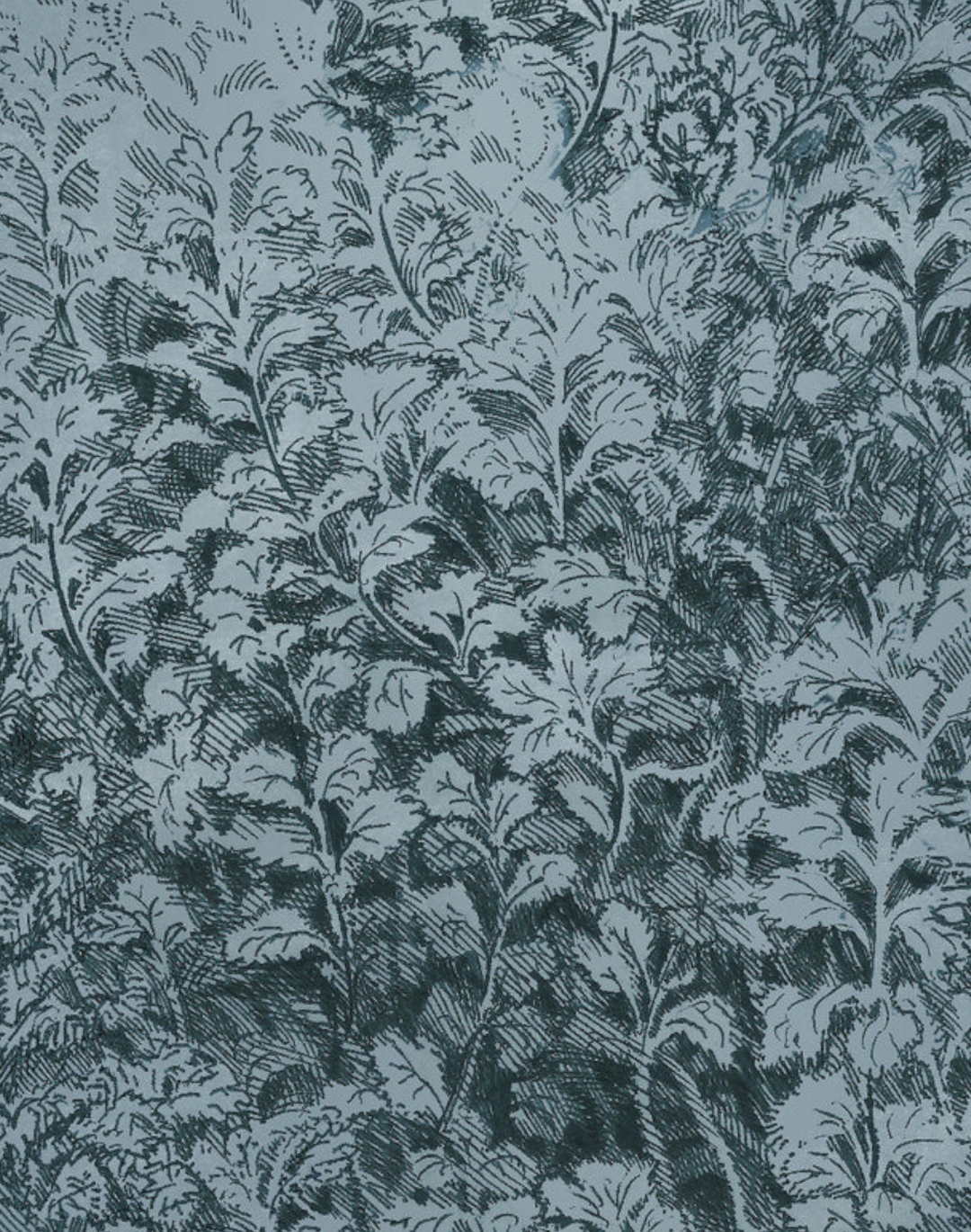 Brush, Blue Whisper
---
Overview
A shadowy sketch of forest leaves provides a textural backdrop. Choose from six fabulous colorways, each one providing a different mood and ambiance to your living space.

Measurements
•  Roll size: Double Roll - 25" wide x 288" long (8 yards)
•  Repeat: 25" wide x 18" long, straight match
Additional Notes
• 3-4 week lead time
• Non-woven matte paper, pre-trimmed to edge for butt joints
• Class A Fire Rating ASTM E84
• Product of the United States
Color Description
Multi-colored illustration 
Additional Info
Poppy is an original collection of designs by company founder, Jennifer Hunt.

A Poppy print is infused with life and energy. Animated and unexpected repeats transcend static wallpaper for walls that move. Jennifer takes a studio artist's approach to her original collection of prints for commercial wall coverings, produced in-house in Lawrence, Kansas, and shipped world-wide. With an eye for trend and style, and with a background in fine arts, fashion, and textile design, Jennifer believes that design ultimately comes from within.
Crossing the boundaries between art and décor, the collection is made for the modern designer. Poppy belongs in the inventive, creative, and transformative spaces of the world.