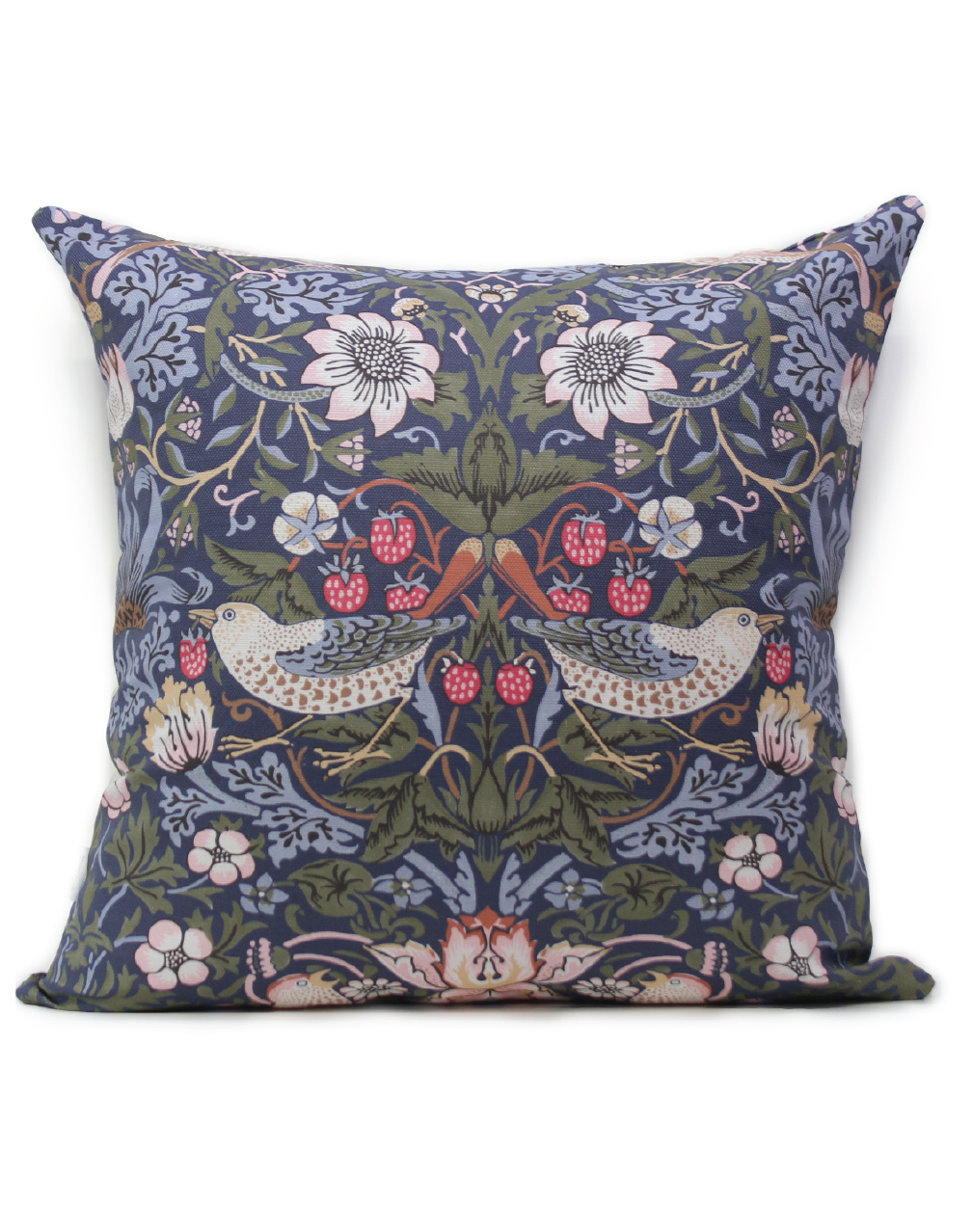 Sparkk Strawberry Thief
---
Overview
Strawberry Thief is part of the V&A William Morris collection.
William Morris (1834-96) was one of the most important artistic & literary figures of the 19th century with an extraordinary energy that drove his phenomenal out put. His designs sprung from his belief in a medieval ideal, and a love of wild flower, plants and birds.
Measurements
• 19.7"x19.7", insert not included
Additional Notes
• 92% Linen 8% Polyamide
• Luxurious creamy-white Belgian linen with a soft handle and excellent drape.
• Made in Australia
Color Description
Multi colored illustration on blue background.  
***ALL SALES FINAL***