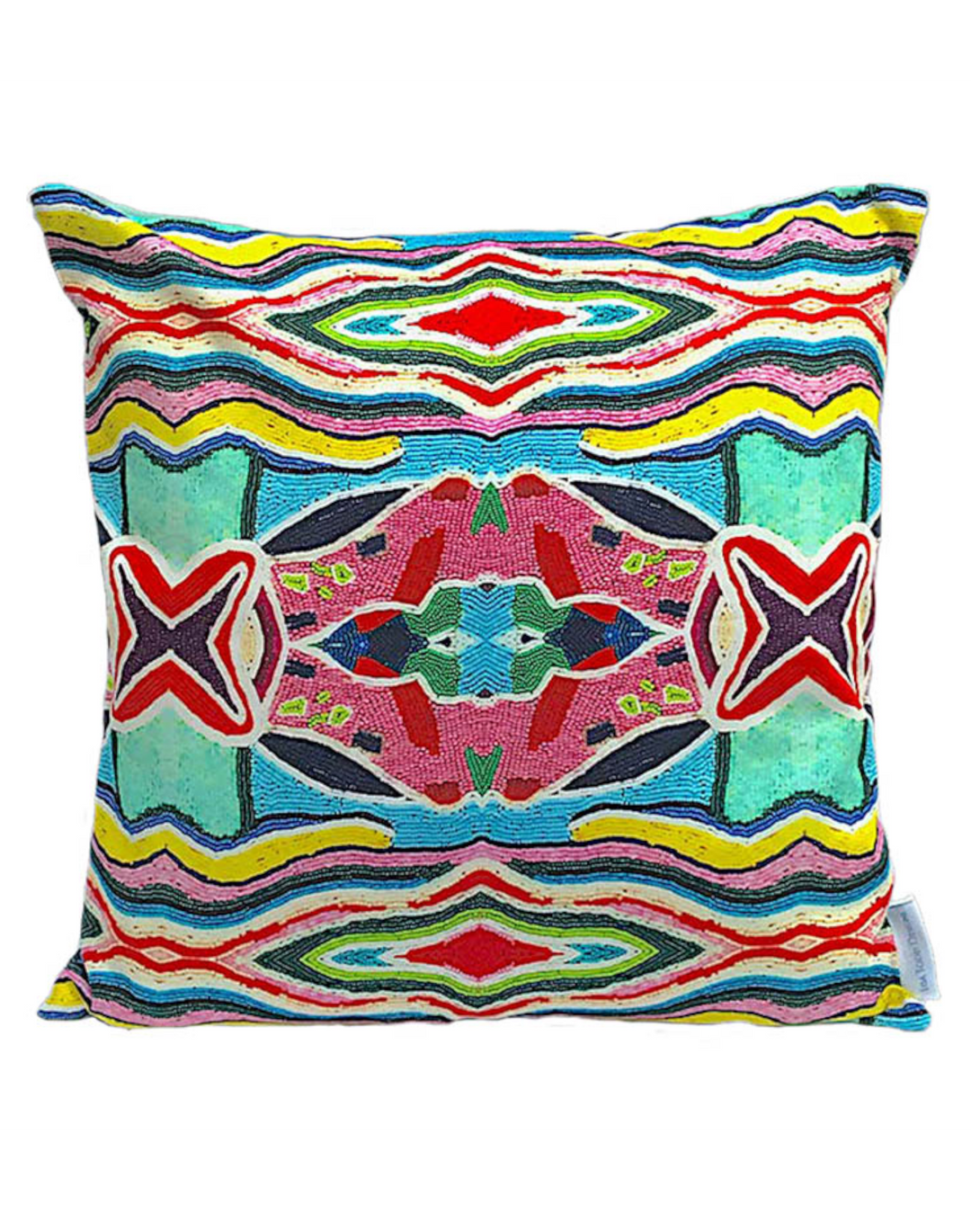 Lisa Todd Designs, Grace Cushion
---
Overview
The Ubuntu collection is a colorful celebration of two cultures expressed through abstract patterns translated into contemporary items for home and fashion. Lisa grew up being surrounded by the vibrant colors and culture in South Africa which has instilled a life long mission to give voice too and champion artisans in the craft community in South Africa.
For this collection Lisa researched the history and purpose of Zulu beadwork which has led to a collaboration with a team of master beaders and wire workers in South Africa who have translated Lisa's paintings into joyful objects and artworks, giving each piece a narrative and story to be celebrated.
Measurements
• 18" x 18"
Additional Notes
• Material: Double Sided Printed Cotton Satin
• Printed in the UK
• Synthetic Insert Included
• Hidden zip closure
Color Description
Multi colored abstract illustration. 
Additional Info
Interior designer Lisa Todd grew up in South Africa providing her with the perfect tropical canvas to develop a vibrant decorative style.
Lisa's passion for design led to a degree from Middlesex University London and a 20 year international career. An accident forced a change of direction and her love of painting, color and patternmaking came to the fore.

Lisa creates beautiful paintings for homeware designed for people seeking unique, individual, uplifting pieces. Each design is painted by hand in Windsor before being printed onto natural materials using state-of-the-art technology in the UK. The printing methods reproduce and enhance the hand-painted quality of the image.

All products are hand finished, and designed to complement both the contemporary and traditional interior.
***ALL SALES FINAL***