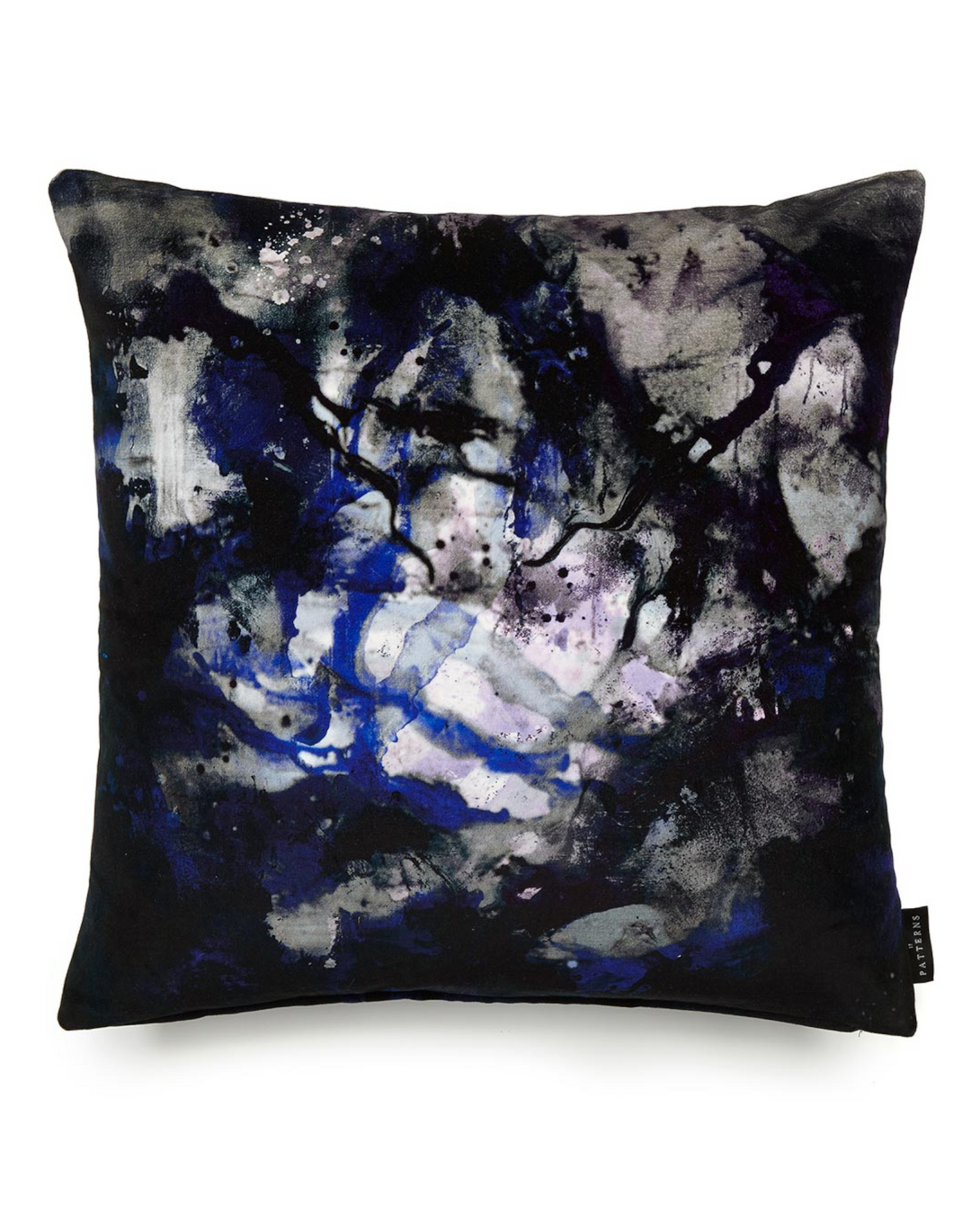 17 Patterns Nebulous Infinity
---
Overview
Our Nebulous Infinity Black & Blue Cotton Velvet Cushion is a luxurious soft furnishing cushion. The original painting was weathered in the open air to fuse the pigments with atmospheric changes. 17 Patterns with east London designer Nosca Inc and British contemporary artist, Paris produce a sensual marbled design with strong complementary tones and veins of hand-painted texture.
Measurements
• 20.75" x 20.75", cushion cover
Additional Notes
• Material: Cotton Velvet, 88% Cotton / 12% Polyester, Dry clean only
• Printed in the UK
• Down Insert Included
• Zip closure
Color Description
Blue, purple, & black abstract illustration. 
Additional Info
Read more about the artist, 17 Patterns, here.
***ALL SALES FINAL***