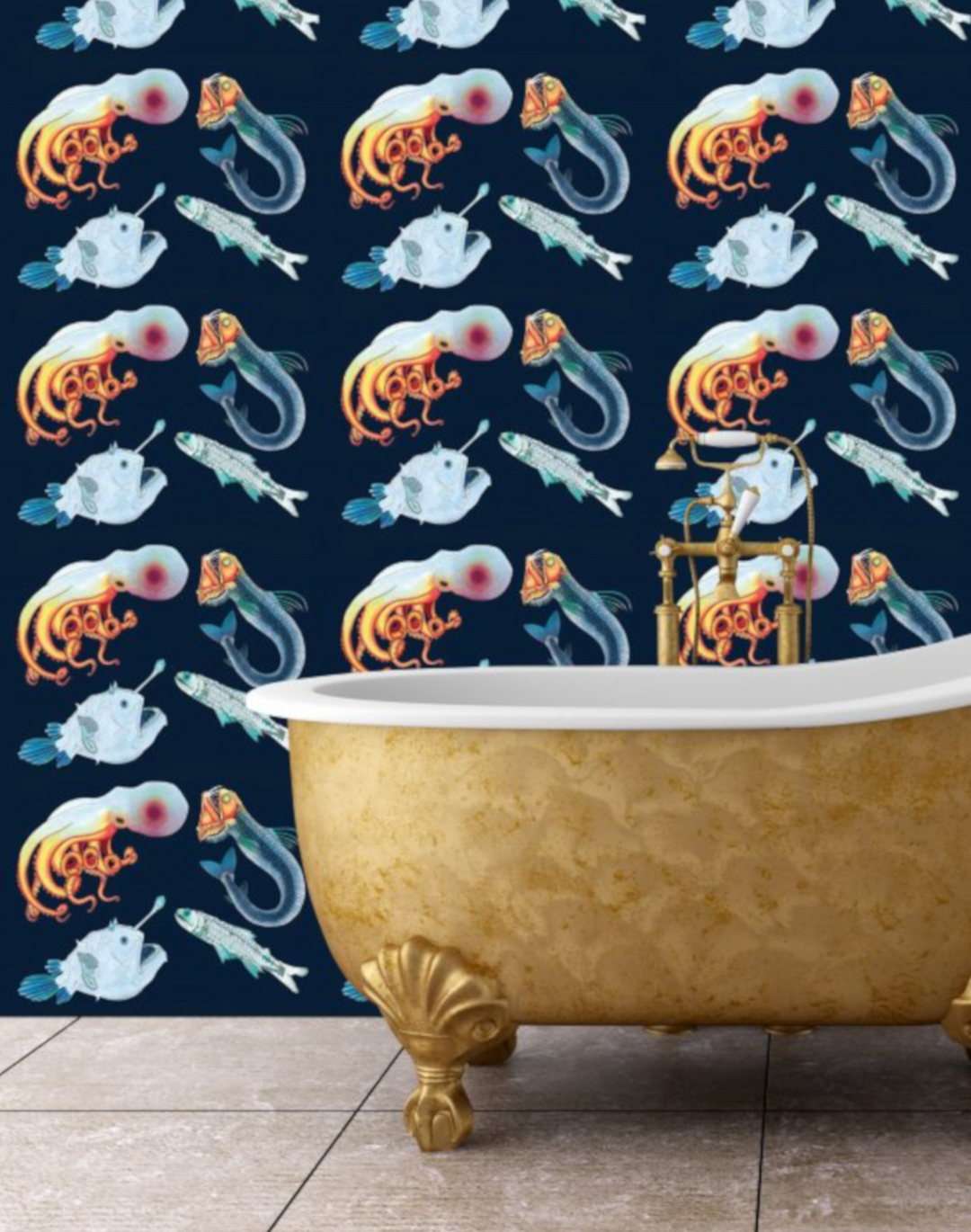 Deep Sea Navy
---
Overview
This navy blue fish wallpaper is designed for maximum impact. 
Featuring octopus, angler fish, lantern fish and viperfish, this dark wallpaper is awash with beautiful orange and blue hues. If you are bold with your interior choices and want something that stands out then this wallpaper is for you.  Each luxury wallpaper design has a story hidden in the illustrations if you look for it. These fish swish about in their deep sea dwelling, hunting and being hunted... 
Measurements
• Each roll is 20.5" wide x 11 yards long
• Repeat: 15.74", random
Additional Notes
• 7-10 business day lead time
•Fire certified for Europe and USA – classified to BS EN 13501-1-1:2002 Class B, s1, d0.   
• Made in the UK
Color Description
Multcolored illustration on silvery grey background
Additional Info
Read more about the artist, Wilful Ink, here.