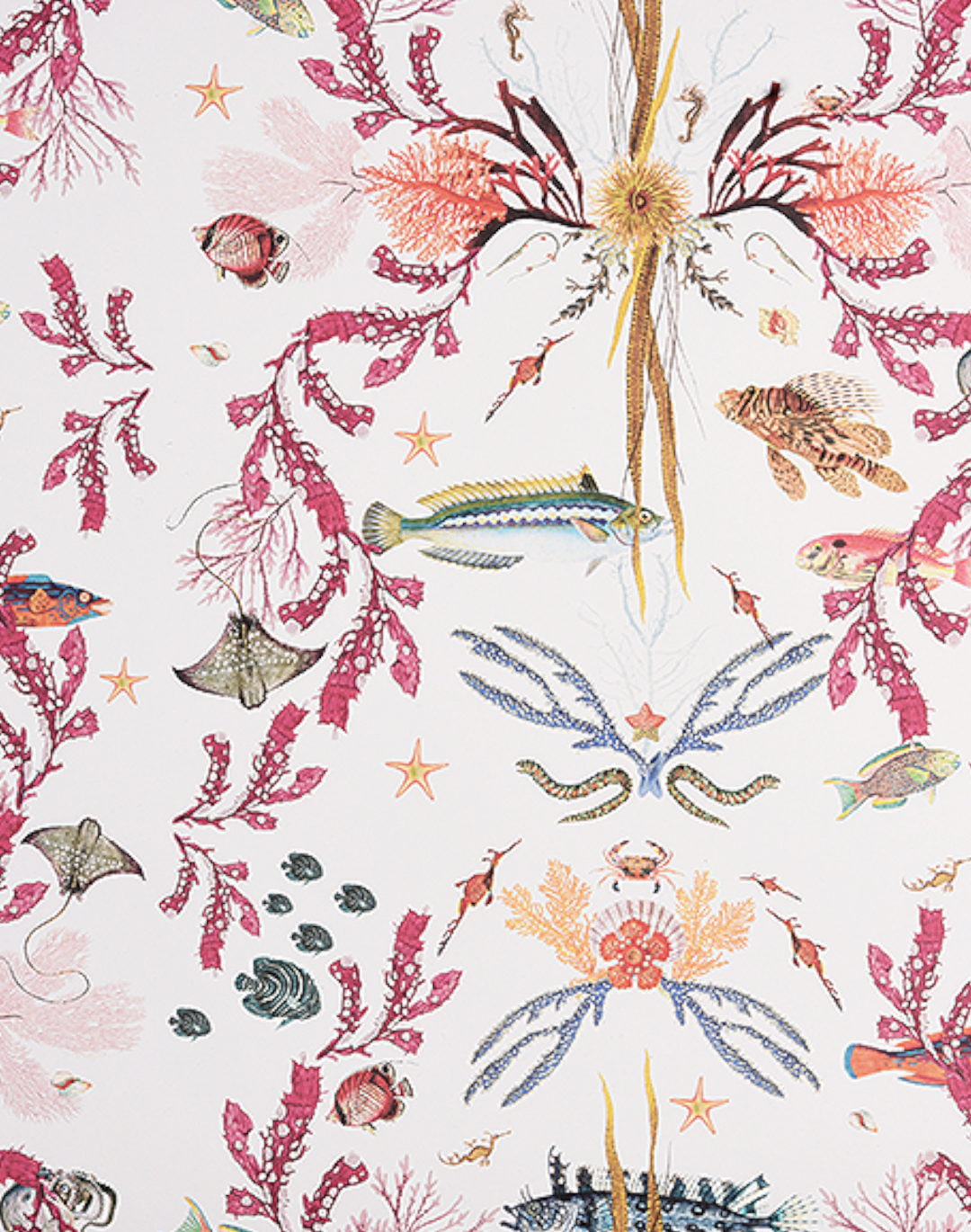 Fortescue Bay in White
---
Overview
A bold nautical scene with brightly colored coral and lively sea creatures
Measurements
• Sold by the meter: 35.4" wide x 1 meter (39.37")
• Repeat: 15.74"
Additional Notes
• Printed to order, 4-6 week lead time. 
• Color batches may vary
Color Description
Multi colored illustration on white background
Additional Info
Sarah was brought up between Cornwall and South Africa, surrounded by big open spaces and beautiful wildlife. The natural world and cultures of the world have always been the inspiration for her Interior & Product Design.
Living in South Africa and Hong Kong Sarah explored exotic parts of the world where she could source textiles and develop her ideas for her interiors and home accessories. Her sense of color and how she uses it to create harmonious interior spaces is where the true talent lies. Her sophisticated and eclectic creations are the perfect way to add personality and bursts of color to your home, through exciting designs and the highest quality craftsmanship.